Do you want to make your titles compelling and clickable? We all do! [ Don't know what a Title Tag is? Click Here ]
Our blog titles can have a significant impact on increasing our website's traffic and leads. If it is compelling enough, more people are likely to click on the title.
However, you may have to follow the title tag hacks below if you want to increase your ranking and traffic.
1. Use Numbers

Titles with numbers tend to get a higher click-through rate on search engine result pages (SERPs).
Why?
It's because of our brain's cognitive bias. We usually notice titles that stand out amidst a wide array of search results. Numbers in title tags are great examples of such.
Thus, we can say that more people are likely to click on our titles if we add numbers to them. For instance, "Top 3 Signs You Will Win the Lotto" stands out more than "Signs of Winning a Lotto."
2. Include Dates
For our keyword research, we should apply various methods to find dates. One such method is using SEMrush, Google AdWords, Keyword Explorer, and other keyword research tools.

Using dates in our title tags can also help with our search engine optimization or SEO ranking, as it provides similar results to adding numbers. Not only that, but adding the current year to our titles will make it appear more trustworthy and credible.
People are more likely to click on the title "Reasons Why YellowJack Media Is Ranking High This 2021" rather than "Reasons Why YellowJack Media Is Ranking High." The former appears more updated than the latter, and people want more recent information.
We can use the Yoast plugin to automatically update our title tags each year. It can also work each month. That way, we can leverage our CMS to have the right keywords.
3. Apply the Optimal Length
When looking at our title tags, ask whether they are too long or too short. If they are, what should be the best length for our title tags?
According to Moz:
Google typically displays the first 50–60 characters of a title tag. If you keep your titles under 60 characters, our research suggests that you can expect about 90% of your titles to display properly. There's no exact character limit, because characters can vary in width and Google's display titles max out (currently) at 600 pixels.

MOZ
To ensure we are using the right length, we should do the following:
Shorten long title tags to increase our rankings. According to an Etsy study, when they shortened their title tags, their rankings increased.
However, we should not use short title tags. They should be 50 to 60 characters, as this is the optimal length for title tags.
To ensure we rank higher, we need to use top keywords relevant to our titles. Use keywords that visitors are searching for. We can use keyword research tools for this step as well.
4. Add Synonyms and Variants
While using the top keywords is mandatory, using their synonyms or variants can also help. Not all people use the exact keywords when searching. Some may use "top cafes" while others use "best place to drink coffee" or "best coffee shops."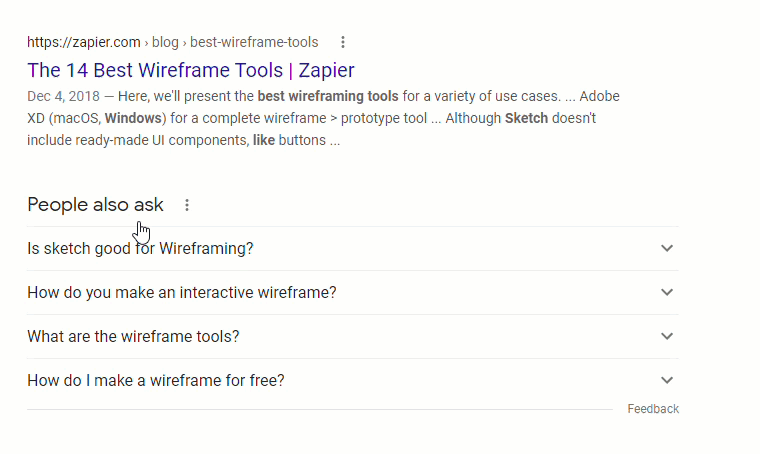 We can use them in our title tag when we know the variants or synonyms of the top keywords. Our title tag can be "Top Cafes, the best place to drink coffee, best coffee shops."
We can cater to various searchers with this kind of title tag aside from using the top keywords.
5. Add a Call to Action
When using a call to action, we should use action verbs. While we may not find them in keyword research, we can use the following action verbs:
Access
Learn
Watch
Listen
Search
Download
Buy
With these action verbs, we can excite the visitors, as they unconsciously know they can do something about it. Thus, we should also incorporate these action words in our title tags.
6. Consider Top-Referring Keywords
Aside from the top keywords, we should also use top-referring keywords. These are keywords that people are looking for before they click on our keyword or title.
For instance, we can say "Search Twitter Bios with Followerwonk" instead of simply using "search Twitter bios." That way, we can hit all the keywords people are using in connection to our main keyword.
By doing this, we can optimize our page and increase our traffic.
7. Ask Questions
Aside from numbers, we can also use questions in our title tags. Instead of simply using "birds migrate," we can say "Where Do Birds Migrate?"
By doing this, we create a curiosity gap, which also increases our click-through rate.
Improve Your Title Tags and Increase Your Rankings
There you have it. We can use these title tag hacks to increase our page rankings and traffic. Optimizing your title tags will also optimize your page and website.
Now, go and improve your title tags or use these hacks when creating new title tags.
Reference: