SEO Services That Impacts Your Growth

40% of the revenue earned by a business, on average, is due to organic searches.
How We Optimize Your Organic Search Rankings
YellowJack Media will do a thorough search engine optimization audit of your website from top to bottom. We will not only report on concerns, but will also work with your developers or remedy them for you. Get a free website analysis Click Here
Check out our services in Orlando, Miami, Apopka, Altamonte Springs
Our SEO checklist includes
Analyzing up to 100 Keywords that can help impact your revenue

Website SEO audit and implementation & more

Web server analysis

Developing needed content

Ongoing link building and PR opportunities
All of our SEO packages are customized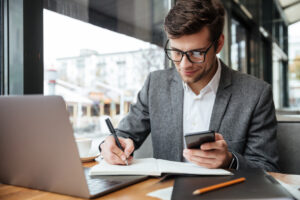 Because no two businesses are the same, our search engine optimization services are tailored to your unique requirements and objectives. We devised this method to make enterprise SEO solutions more affordable for businesses.
We harness our knowledge from 16 years of SEO success to help you develop and outperform your competitors. We can assist you in reaching new heights in your organic search exposure by using safe and effective strategies.
Our optimization approach is straightforward and uncomplicated. We combine detailed keyword research, data analysis, and competitive analysis to develop a successful SEO plan. SEO is not difficult; it just requires a great deal of effort and devotion, which we deliver.
We are different from other agencies as we don't treat you as an account, In fact we look to partner with businesses based on the relationship we can build. We limit the amount of clients because we want to fully focus and dedicate our time to your success.
Why is SEO Important?
In today's digital landscape, buzzwords and trends can mean different things to different people. SEO is one of those things. Surely, business owners may have heard or have become familiar with the term in one form or another. In fact, some may even be convinced that SEO is something that is both easy to understand and simple to use and employ. Unfortunately, many people fall into this trap all too often and, consequently, negatively affect their business.
Here at YellowJack Media, we believe that the road to success in the digital age starts with the business owners and their will to pursue digital transformation. Allow us to open the doors and guide you towards a better understanding of SEO in the 21st century.
Understanding SEO
SEO or Search Engine Optimization refers to the process by which the quality and quantity of a website's design and traffic are optimized by taking advantage of the algorithms comprising organic search results. A search is organic if it is done so personally or naturally by a user with minimal influence through paid advertising or anything similar.
Generally, however, SEO is a very broad term, and going through it all can leave many people feeling overwhelmed. Add to that the fact that SEO is still a growing and developing field, and most may find themselves even more lost and confused in the process.
But a good start towards understanding SEO is learning about two of its most important subtopics: on-page SEO and off-page SEO.
What Is On-Page SEO?
On-page SEO refers to variables about a website that the owner can operate or change to directly influence its search engine rankings. Simply put, these are things that a business owner has explicit control over, namely, the website content, keywords, tags, site accessibility, and so forth.
What Is Off-Page SEO?
Conversely, off-page SEO consists of things that a business has minimal control over. The most common example of off-page SEO is backlinks. Backlinks are links that lead to another website source. Search engines use this to measure a website's domain authority. Simply put, the more "authoritative" a website is when compared to others, the more likely it is to show up higher in the search engine's page results.
SEO and Small Businesses
One of the biggest challenges small businesses face today is the lack of appropriate resources to compete against medium and large businesses with well-established competitive advantages.
However, by adopting and incorporating SEO concepts and principles, small businesses can become possessed with the means to compete. In fact, the importance of SEO for small businesses has become so well-recognized that experts in the field have begun making further optimizations designed specifically for them. This approach is known as local SEO.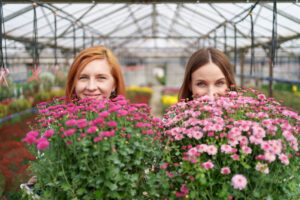 Local SEO refers to the process of optimization of a website for local searches. Good examples of local SEO are searches accompanied by "near me" or "nearby" tags.
For small businesses that only cater to a small town or a minor part of a large city, local SEO optimization makes it so that the businesses can maintain a strong local presence, thereby further increasing their chances of generating better sales.
The Value of SEO Goes Beyond Its Marketing Benefits
According to one study, at least 40% of the revenue earned by a business, on average, is due to organic searches. For every $1,000 of revenue generated, at least $400 of that amount was made because a customer performed an organic search, which led them to the business' website. SEO, therefore, should be seen as something that presents an opportunity for a business to generate revenue through the optimization of search engine results.
But the value of SEO is more than its ability to generate leads and sales. In fact, here are three important benefits of having an SEO-ready business:
Three benefits of having SEO
SEO helps save money: An optimized website or SEO-ready business is less likely to need to spend more money on click or paid advertisement.
SEO helps a business compete: By pushing the business' website towards the top page of a search result can lead to better sales, more so considering that a large percentage of users never go beyond the first few pages of an organic search result.
SEO makes users happy: Optimizing a website makes it easier for users to fulfill their needs. This, in turn, improves a website's user experience and can lead to an increase in a business' credibility.
Contact Us
At YellowJack Media, we believe that the journey towards SEO-readiness should not be made alone.
SEO Linkbulding
What Are Backlinks And Are They Crucial For Your Business' Success?
Link building is an integral part of search engine optimization (SEO). Some of the most influential SEO factors are links — specifically, backlinks. Backlinks are direct links to your site or its pages placed on other websites. As its name implies, it is a link back to you.
Search engines consider the quality and quantity of the backlinks or "SEO links" of a website when determining search engine ranking positions. The more high-quality backlinks you have, the more Google and other search engines will place you on the top of their first page of search engine results.
In the past, online marketers and SEO specialists focused on creating backlinks to gain a competitive edge on results page rankings. After all, search engine algorithms were simple back then. The more backlinks you have, the higher the chance you will be on top of SERPs. Search engines did not care about the quality of backlinks.
Now, the quality of links far outweighs the quantity. Let's take a deeper look at backlinks and how to devise a winning strategy.
What Are High-Quality Backlinks?
Speaking of quality, how can you know if a backlink is high quality or not? Well, algorithms change consistently, and the exact method on how search engines determine the quality of backlinks is not available to the public.
Thankfully, people working on these algorithms are generous when providing us with clues and guidelines on making quality backlinks. Fundamentally, high-quality backlinks are links placed on reputable, popular, relevant, and authoritative (sites with domain extensions like.gov and .edu) websites.
For example, search engines will consider backlinks in Forbes or Inc. as high-quality, especially if your business or website is related to entrepreneurship.
On the other hand, backlinks on random websites that contain spam, malicious, and pervasive content are often regarded as low-quality. This kind of backlink will not bring any positive effect to your website's SEO, and search engines may penalize your site by pulling you further back in SERPs.
Stay Away From Black Hat Methods
SEO is generally divided into two categories: black-hat and white-hat.
White-hat SEO is done by following the search engines' guidelines for optimizing your site, content, and backlinks. It focuses on techniques that produce organic growth and improvement in search engine rankings.

On the other hand, Black-hat SEO is done by circumventing guidelines and exploiting loopholes in search engine algorithms to produce quick but unreliable results.
In link building, white-hat techniques involve requesting or making reputable website owners write posts about you or post content that you created. Black-hat methods involve putting backlinks on link farms and zombie websites.
Can You Rank Well Without Backlinks?
There is a reason some people rely on black hat methods when it comes to making backlinks: following white hat methods is tedious and painfully slow. Truth be told, only a handful of web owners put effort into their backlinks. Most of them rely on digital marketers to do the hard work for them. And if you do not have the time and resources for backlinks, you might think of skipping it.
The only problem is, can you rank well without it?
It depends. If you have a niche business, product, service, or website with low competition, you can make do without backlinking. Let us say you run a specialty cleaning service in New York, and you are the only one with this unique business. Search engines will always find your website as the most relevant when people search for this service because you are the only relevant business out there.
However, suppose you have a common business with high competition like a car repair business. In that case, you will need to perform every SEO technique you know and focus on building a reliable network of backlinks just to keep afloat on the web.
Do Not Skip It, Get Our Help
The importance of backlinks in search engine optimization is easy to understand. However, creating quality ones is a different story. It is mundane, and without SEO experience and expertise, it can become a fruitless endeavor.
At YellowJack Media, we can do all the legwork for you. Our team of SEO experts has years of experience performing white-hat SEO and backlinking. And we promise you that you will get the results you want.
Service Areas: Apopka | Orlando | Miami | Altamonte Springs