How to Choose the Right Company to Boost Your Online Presence
In Altamonte Springs, having good SEO is essential for any business wanting a strong online presence. With more and more consumers turning to the internet to find products and services, it's essential to ensure that your business is easily discoverable online. That's where search engine optimization (SEO) comes in.
What is SEO?
SEO is the process of optimizing your website and its content to rank higher in search engine results pages (SERPs). By implementing effective SEO strategies, businesses can increase their visibility, attract more organic traffic, and ultimately drive more conversions. However, Search Engine Optimization can be a complex and time-consuming task, which is why many businesses turn to SEO companies for help.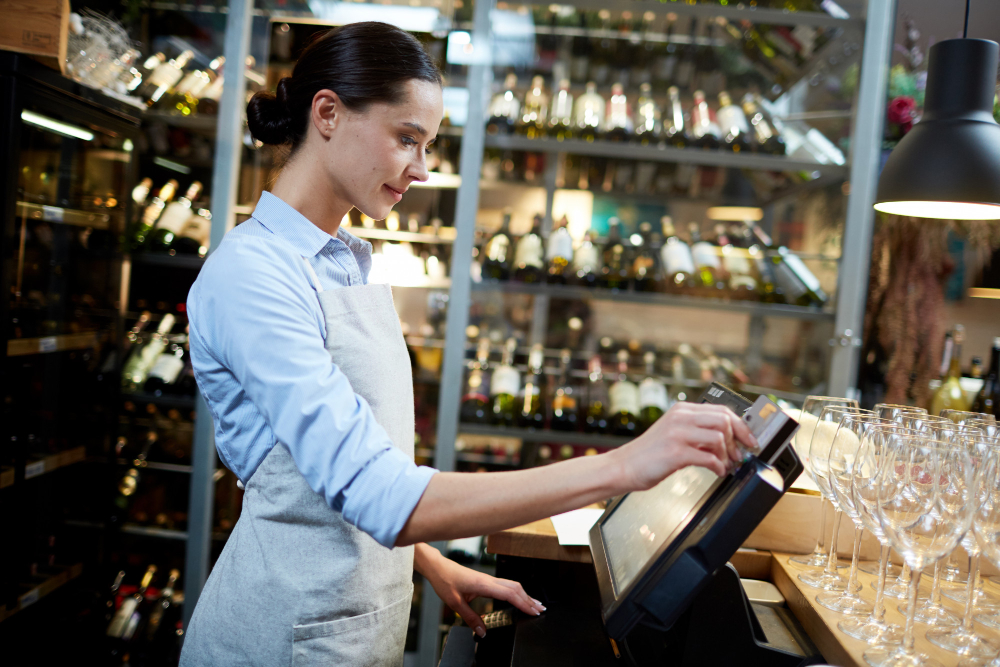 If you're a business owner in Altamonte Springs, Florida, and you're looking to improve your online presence, you may be considering hiring an Altamonte Springs SEO agency. But with so many options available, how do you choose the right one? Below are the key areas that make YellowJack Media your Ideal SEO partner.
SEO Experience and Expertise
When it comes to SEO, experience matters. Look for an digital marketing company with a proven track record of success. Ask about their experience in the industry, the types of businesses they have worked with, and the results they have achieved. A reputable agency will be able to provide case studies and references to demonstrate their expertise.
Additionally, consider the expertise of the marketing company. Search engine optimization is a multi-faceted marketing service that requires a deep understanding of search engine algorithms, keyword research, on-page optimization, link building, and more. Make sure the SEO agency you choose has a team of experts who are well-versed in all aspects of SEO.
With 15+ years of SEO experience, We know how to help your business rank. Not only do we help businesses achive higher search results but we strive to make sure the results translates into new customers.
Our SEO Services Include
On-Page SEO Optimization
Link Building Strategies
Custom Keyword Research
SEO Content Plan
Web Design and Development
Expert SEO Team
Customized SEO Strategies
Every business is unique, and therefore, requires a customized SEO strategy. Avoid SEO experts that offer one-size-fits-all solutions. Instead, look for an SEO service that takes the time to understand your business, industry, target audience, and goals. They should conduct a comprehensive SEO audit of your website and develop a customized strategy tailored to your specific needs.
Link Building Strategies
With millions of websites online, it's crucial to have a strong online presence, which is where link building comes to play. By creating high-quality backlinks, your website will not only have a higher domain authority, but also a greater chance of being recognized by search engines as a credible source of information. At YellowJack Media, we offer custom link building strategies tailored to meet your specific business needs, ensuring that your website is seen by the right people and reaches its full potential.
Keyword Research
When it comes to optimizing your website for search engines, one of the most important things you can do is conduct thorough keyword research. After all, the keywords you choose will play a significant role in how your site ranks in search results – which, in turn, can have a major impact on your online visibility and success. That's why here at YellowJack Media we offer custom keyword research and analysis services that are second to none. Our experienced team will work closely with you to identify the most effective keywords and phrases for your specific business, allowing you to attract more qualified traffic and boost your online rankings and presence. 
Technical SEO services
We provide a 300 point check technical SEO service to enhance your site's performance. Our talented team will conduct a thorough analysis of your website and implement industry-standard tactics to ensure its smooth navigation and speedy load times. With our cutting-edge technical SEO techniques, you can attract more traffic and enjoy better PPC conversions. Don't settle for mediocre website performance – let YellowJack Media take your online presence to new heights!
eCommerce SEO services
If you're the owner of an online retail business, you know the incredible importance of SEO in generating sales and boosting your ROI. Thankfully, YellowJack Media offers eCommerce SEO services specifically tailored to help businesses just like yours. Our team of Altamonte Springs SEO experts will work tirelessly to optimize your product pages and home page, ensuring your website is easily found by potential customers. By applying relevant keywords, we can drive more traffic to your website and ultimately lead to increased sales. Don't let the pressure of running an online business get you down – let YellowJack Media help you succeed as the best SEO company in Altamonte Springs.
Transparent SEO Reporting
Transparency is crucial when it comes to SEO. A reputable SEO service provider will provide regular reports that outline the progress of your SEO campaign. These reports should include key metrics such as keyword rankings, organic traffic, conversion rates, and more. By having access to this data, you can track the effectiveness of your SEO efforts and make informed decisions.
Effective search engine optimization is essential to grow your online presence and attract more customers to your website. But did you know that reporting is a vital component of any SEO strategy? Not only does it help you track your website's progress and identify areas for improvement, but it also allows you to adjust your approach over time to achieve better results. At YellowJack Media, we believe in providing our clients with transparent reporting and analysis, so they can make informed decisions about their SEO investments and see the impact of our work firsthand.
White Hat Techniques
Beware of SEO companies that promise quick results through unethical practices. These practices, known as black hat SEO, can lead to severe penalties from search engines and damage your online reputation. Choose an SEO company in Altamonte Springs that strictly adheres to white hat techniques, which are ethical and in line with search engine guidelines. White hat techniques may take longer to produce results, but they are sustainable and won't put your business at risk.
We understand that a good name is worth more than gold, which is why we only use white hat SEO strategies that are in line with search engine guidelines and best practices. Our team is composed of experienced and knowledgeable SEO professionals who are passionate about helping businesses like yours achieve their maximum potential. With YellowJack Media, you can rest easy knowing that your online presence is in good hands. Contact us today to discuss your SEO needs!
We Optimize for Local SEO
What is Local SEO?
If you're a small business owner in Altamonte Springs, you may have heard the term "local SEO" thrown around by your marketing team or other business associates. But what exactly is local SEO and why is it important for your business? In short, local SEO is the practice of optimizing your website and online presence to appear in local search results for potential customers in your area. While traditional SEO tactics focus on getting your website to rank higher on a national or global level, local SEO focuses specifically on geographically-relevant searches. Working with an experienced SEO agency in Altamonte Springs can help ensure that your business is accurately represented in local search results, which can translate into increased visibility, website traffic, and ultimately, more customers.
We Offer Local SEO Services
Our team of experts specializes in Local SEO services to help you stand out from the competition and increase your online visibility. As the leading SEO service provider in Altamonte Springs, we know the ins and outs of optimizing your website and online presence for local search. With our proven strategies and personalized approach, we can help you attract more local customers and grow your business. Don't wait any longer, contact us today to find out how we can take your online presence to the next level!
Communication and Collaboration
Effective communication is essential for a successful partnership with an SEO agency. Look for a company that values collaboration and keeps you informed every step of the way. They should be responsive to your questions and concerns and provide regular updates on the progress of your SEO campaign. A good marketing company will act as an extension of your team, working closely with you to achieve your business goals.
Our team of skilled professionals takes the time to listen to your goals, communicate our strategies, and collaborate with you every step of the way. Choosing the right SEO company is crucial to your success, and partnering with YellowJack Media can ensure that you're getting the results you need to take your brand to the next level. Let us help you navigate the world of digital marketing and communication to achieve the results you need.
We Are Your Choice Altamonte Springs SEO Company
If you are looking for SEO services in Altamonte Springs, then it's time to start thinking seriously about SEO. And if you're based in Altamonte Springs, then you're in luck, because YellowJack Media is here to help. As the premier SEO company in Altamonte Springs, we have a proven track record of helping our clients to boost their online presence and drive more traffic to their website. With our expert team of SEO specialists, customized strategies, transparent reporting, and commitment to ethical practices, we can help you to achieve the long-term success that you've been dreaming of. So why wait? Contact YellowJack Media today and start taking your business to new heights!