SEO Optimization to grow your business.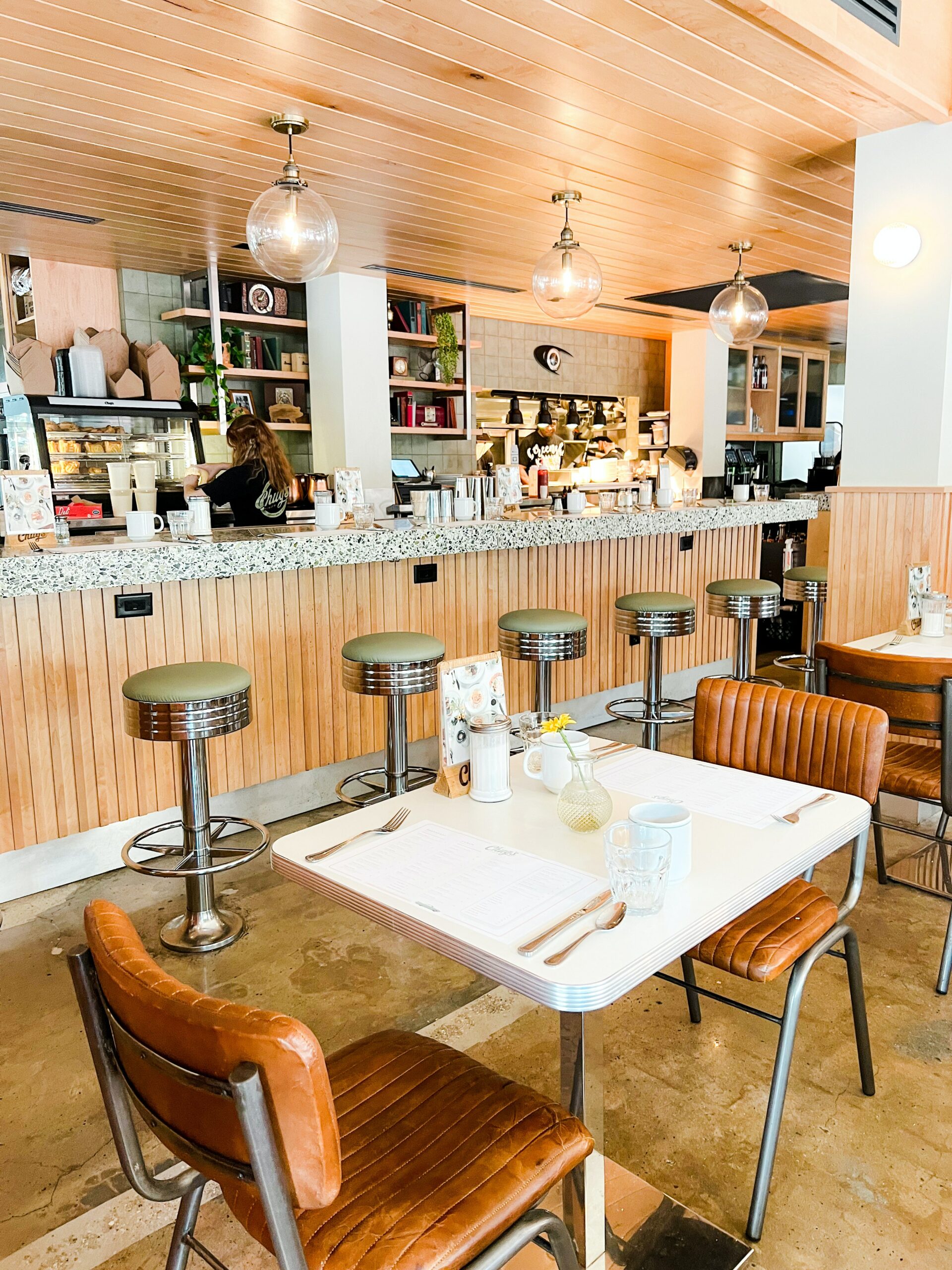 Navigating modern digital marketing terminology while trying to grow your business and increase your profits can be overwhelming. Attempting to navigate online marketing while still retaining the characteristic of being local, is even more difficult. At YellowJack Media, we are experts in national and local search engine optimization (SEO).
We are based in Florida and service the areas encompassed by Miami-Dade County. Our SEO agency in Miami can provide your business with the tools and search engine rankings you need in order to gain a competitive edge in today's market.
If done correctly, SEO can increase conversions by 14.6% in comparison to the average conversion rate of 1.7% for paper advertising. Growing your business online is not straightforward or clear anymore. Let our team of SEO specialists do the hard legwork so you can sit back and profit.
What is SEO?
SEO is the acronym for search engine optimization. SEO is the process of optimizing your website design and content by utilizing the algorithms for organic search results. A search will be considered organic if there is no advertising involved and the person is simply searching the internet without external influence.
YellowJack Media's Miami SEO specialists make sure that your website contains the keywords necessary to appear in that search, and rank you closer to the top of the results list. The closer to the top of the list your business is, the more likely you are to receive that person's business. In fact, at least 40% of the revenue earned by a business is directly related to organic searches. There are two types of SEO that need to be optimized for enhanced search engine ranking:
On-Page SEO
These are SEO variables of a web page that can be used or changed directly by the owner in order to influence the associated search engine rankings. One factor is the keywords to content ratio. This ratio has to be in balance in order for search engines to deem the web page as high-quality. In other words, if your website is a keyword dumpsite, the search engines will label it as poor quality. For a higher ranking in the search engines, a perfect balance between good content and keyword inclusion is necessary.
Off-Page SEO
These are SEO variables that a business has minimal control over. These can include backlinks or references by other websites. One way to boost off-page SEO is to incorporate a blog with links to your business web page, into your marketing strategy. In fact, companies with blogs nearly double their backlinks and therefore increase the authority of their business web page. The search engines consider blogs to be off-page, but high-quality since they are not zombie pages. Search engines use these variables to measure a website's domain authority. The more perceived authority a web page has, the higher it will appear in a search engine's page results.
What is "local" SEO?
Local search engine optimization refers to the process of optimizing a web page for local results. For example, when someone is looking for a specific product or service nearby, they will add "near me" to the end of their search. These local searches have increased by 200% in the last year. For small businesses that cater specifically to a small town or a smaller portion of a large city, local SEO optimization makes it so that the business can maintain a strong local presence, thereby further increasing their chances of generating better leads and sales. The SEO specialists at YellowJack Media make sure that your website contains the keywords associated with your Miami business in order to appear in that local search results, and rank you closer to the top of the list.
Why should I use local SEO?
The value of utilizing local SEO goes beyond search engine ranking benefits. Organic local SEO presents an opportunity for a business to grow through search engine results by generating leads and sales. However, there are more benefits to using local SEO including:
SEO boosts traffic – Local SEO helps to attract new customers by targeting them as they search for your product or service. Basically, SEO is a way to ensure that when someone is searching for a product or service that you provide, they can find your information quickly.
SEO saves money – A business owner that uses optimized local SEO is less likely to need to spend money on click or paid advertising. We acknowledge that pay-per-click (PPC) advertising creates fast results and revenue, but with organic local SEO optimization, you will have better results in the long term than with PPC. Miami-focused SEO optimization encourages honest growth of your website, which not only saves you money but can also enhance your google search ranking, which PPC cannot accomplish long term.
SEO keeps you competitive – Higher rankings in search engine results can lead to increased sales, especially considering that 75% of people do not scroll past that first page of results. YellowJack Media's SEO services enhance web design and help your business adapt to changing markets. In fact, Google changes their search engine algorithms 500-600 times a year, so staying on top of the digital marketing trends is the only way to remain competitive.
SEO promotes accessibility – By optimizing a web page, it becomes easier for potential customers to fulfill their needs. The more accessible a website is, the more likely the customer is willing to believe in your credibility. Mobile-friendliness is even more imperative in 2022. Sites that are mobile-optimized are trusted more easily by 51% of consumers. On top of that, over 60% of Google searches are conducted from a mobile device.
The biggest challenge that small businesses face today is the lack of resources to compete with big businesses that have established advantages. However, by adding optimized local SEO concepts and principles to their digital marketing, small business owners can gain an edge over their competition. At YellowJack Media, we believe that Miami small businesses can outrank larger businesses by pursuing digital transformation. Let our team of local SEO specialists guide you towards the growth you want to see.
How will collaborating with YellowJack Media grow my business?
We are a local SEO agency with over a decade of proven SEO services that are guaranteed to enhance your digital presence. We are able to provide excellent local SEO optimization that encompasses several factors.
Google My Business Optimization
This is a digital tool that allows business owners to manage their business listing on Google. YellowJack Media's local SEO services include excellent optimization of your Google My Business Account in order to increase your ranking, which causes your business to appear more frequently during local Miami searches.
Local Miami Directories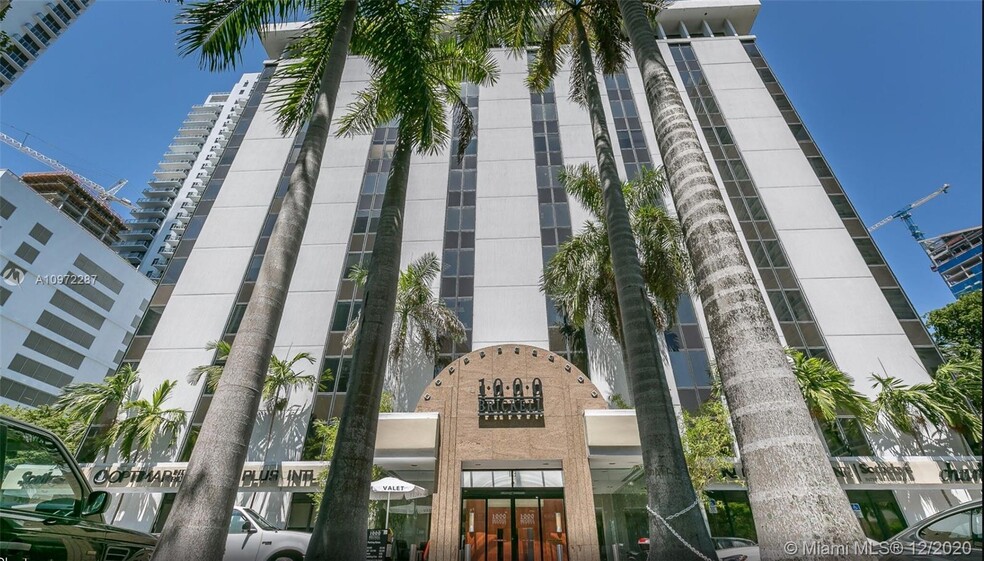 This refers to references to your business by other websites. A few examples include online business directories, blogs, or local websites. YellowJack Media's local SEO services include building and developing your business' local mentions in order to bolster and further optimize your Google My Business profile and search engine ranking.
Almost half, 46% to be exact, of all Google searches, are local in nature.
People utilize Google to find local business information such as working hours, phone numbers, and product availability. Half of those local searches result in a store visit and 88% of those searches result in some form of contact, whether in person or through a communication route. Those are some big numbers to be missing out on if your web page is not optimized for local SEO searches.
Ratings & Reviews Management
Ratings and reviews of products and services are cornerstones of a successful business. These are even more imperative in the digital world, as search engines will more readily promote higher-rated sites in their search results. YellowJack Media's local SEO services include the management of your website's ratings and reviews by applying proven keyword targeting techniques to ensure higher ranking search results for your business. We specialize in keyword targeting by analyzing over 100 keywords that properly suit your business and impact your revenue.
Nearly 80% of consumers trust online reviews and ratings as much as they would a personal recommendation. Moreover, those ratings and reviews supply organic keywords that weigh heavily into the algorithms that determine your search engine visibility.
Link Building
Link building is a marketing strategy that focuses on creating links to your website from other pages. These high-quality links are factored into the algorithms that search engines utilize to rank your business in search results. YellowJack Media's local SEO services include the creation and management of link building.
The more high-quality backlinks you have, the higher your search engine ranking will be. High-quality backlinks are those that are placed on reputable, popular, relevant, and authoritative websites. For example, links on web pages ending in .gov or .edu are considered to be of higher quality. Also, links on pages such as Forbes are considered of higher quality. As long as your link is showing on a website that can be trusted, as in a page that does not contain spam or malicious content, it will be factored in as high-quality.
Creating and managing backlinks in an organic way, meaning following the search engines' guidelines for optimizing your site, content, and backlinks can be tedious and slow.
Does this mean you can rank well without backlinks?
It depends on your business. If you have a niche business, product, service, or website with little to no competition, you can survive without backlinking. However, if you are not classified as niche, then you should employ every local SEO technique available to boost your ranking and visibility online. At YellowJack Media, we can do all the tedious legwork for you.
User Experience & Mobile Friendliness
Excellent SEO-ready web pages are those that are optimized for mobile browsers.
61% of Google searches are conducted on mobile devices, so ensuring your pages are appearing correctly is imperative.
YellowJack Media's local SEO services include user experience and mobile friendliness analysis both before and after collaboration.
How you meet digital customers makes a huge difference in conversion. Customers need to find answers to the questions or problems effortlessly, and if they have to dig to find answers or the solution, they are less likely to purchase from you. In fact, 69% of mobile users are more likely to purchase from web pages that answer their questions readily. Furthermore, 61% of mobile users prefer to purchase from web pages that customize their approach according to location and preferences.
Can you guarantee results?
At YellowJack Media we do not guarantee number one rankings in search engines. There is never a guarantee in digital marketing, and if an SEO agency claims that they can guarantee a specific ranking, they are most likely using black-hat strategies.
Black-Hat marketing strategies, also called spamdexing, utilize dishonest methods for achieving the highest rank in search engine results. The web pages with these black-hat strategies repeat unrelated keywords and phrases in order to reach the person conducting the search faster. These pages are often numerous, with the majority of the text hidden to the consumer, and are often called zombie pages. In regards to SEO, these pages are off-page SEO which boost the actual website's ranking in the search engine results. Technically speaking, this is lying to customer or creating an illusion of a high-quality website when the reality is that they are faking their authority. Google's official statement regarding black-hat strategies states: "No one can guarantee a #1 ranking on Google."

White-hat strategies improve SEO by increasing content quality. Search engines employ numerous algorithms to determine the authority of a website. One such algorithm involves searching through content to see if the related keywords are in the body of the text or not. When keywords are not in the content itself, the search engine algorithm will flag the website for removal from their ranking system. In order to not be classified as spam, and to rank higher in the search engine results, businesses need to employ backlinking strategies that are authentic and related to their specific SEO keywords.
YellowJack Media only employs white-hat marketing strategies and never uses scams or spam. For this reason, we cannot guarantee you will receive page one rankings in search engines. However, we do promise that you will be happy with the results you see through our professional SEO services.
Why choose YellowJack Media?
Our team is composed of data-focused professionals and as a result, we are dedicated to increasing your leads and revenue, not just optimizing your SEO content. We have over 16 years of experience performing white-hat SEO – honest optimization of web pages, content, and backlinks. Our primary emphasis is enhancing your website, existing advertisements, and search engine visibility. We provide each client with a personalized marketing strategy encompassing content marketing, paid channels, and branding in order to capitalize on their ROI.
The YellowJack team is constantly studying the latest digital marketing trends and is skilled at adapting to any growth-oriented industry. We pride ourselves on being leaders in search engine optimization, PPC management, link building, social media marketing, and consulting.
We are different from other SEO agencies in that we treat you as a partner. We are dedicated to building and maintaining relationships, which is why we limit the number of clients we assist.
At YellowJack Media we want to focus and fully dedicate ourselves to seeing your business grow. We promise that you will see the results you want with us as your professional SEO firm.
Contact Us
If you're ready to join a team with proven local SEO success, contact us today for a free website audit or consultation!